Meet Dr. D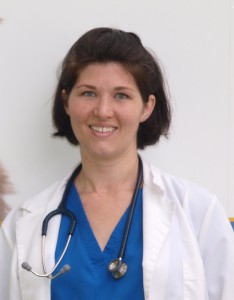 Hello! My name is Angela Donaruma and I am thrilled to be bringing a new way of experiencing veterinary medicine to Houston.   Here's a little bit about me: I graduated from St. John's High School in Houston in 1996, received my undergraduate degree in Biomedical Science from Texas A&M University in 2000 and my DVM  from Ohio State University College of Veterinary Medicine in 2004.  I have been practicing companion animal general medicine and surgery back home in Houston since graduating in 2004.
My special interests are in dentistry, pain management and geriatric medicine. I studied with Dr. Bret Beckman, a board certified dental specialist in Florida, where I learned about dental health, radiology and surgery.  My interest in pain management stems from a firm belief that no living thing should be in pain if there is a way to prevent it or treat it.  I also have a special fondness for our old friends and often dentistry and pain management play important roles in the health and comfort of  older animals.  Age is not a disease and many symptoms of "getting old" can be helped or even avoided with good preventive care.  Some of the most gratifying things I hear from clients are, "My old dog is acting like a puppy again!" or "My cat doesn't hide anymore and wants to sit on my lap like it did when it was younger."  As far as job satisfaction goes, it doesn't get any better than that.
My decision to start this practice was based on the frequent requests from clients to make house calls for a multitude of reasons:  Their dog was old and had trouble getting in and out of the car; their cat was terrified of car rides and turned into a hissing, wall climbing, Tasmanian devil whenever it got into the vet clinic; the clients had a hard time driving themselves and were unable to get their pets in for care. Even my own husband would beg me to do everything possible for his animals at our house because it was so stressful taking them into the clinic!  Luckily, I found that I enjoyed making house calls and that the relief and satisfaction afforded to both the pets and the clients was always worth the trip.
So, here it is – a fully equipped house call veterinary service started for, and because of, those wonderful clients who trusted me in their homes as well as with their pets.  Thank you to them for the inspiration, and thank you to that very special client, my husband, who was integral in making this idea a reality.  I hope that our dream of making people's and pets' lives happier through home veterinary care will touch your life in a positive way.  I look forward to meeting you!